About Toyota Boshoku
At Toyota Boshoku, we are focused on providing team members with a quality career experience, while maintaining the trust of our stakeholders and upholding our vision.
Our Vision
Looking into the future, we will create tomorrow's automobile interior space that will inspire our customers the world over.
We aim to be:

• A company that provides excellent mobility for customers around the world.
• A trusted company that grows together with our stakeholders.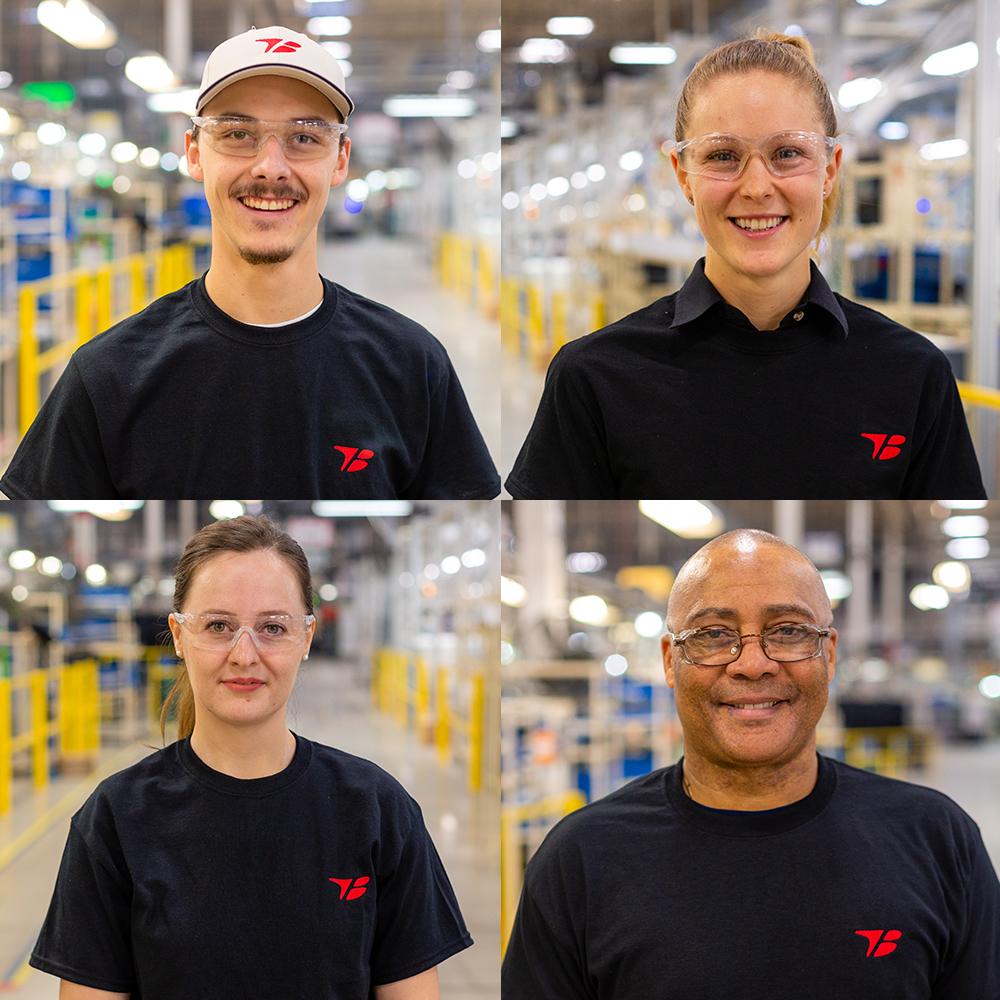 The Toyota Boshoku Way (TB Way)
At Toyota Boshoku, we contribute to society by developing leading-edge technologies and manufacturing high-quality products.
We meet challenges with courage and creativity to realise our dreams.

We carry out

kaizen

continuously, aiming to achieve higher goals.

We practice

genchi-genbutsu

by going to the source to analyse problems and find their root causes.

Once a decision is made, we move quickly to carry out the plan with passion and a sense of mission.

We seek to do our best, act professionally, and take responsibility for our actions.

We respect the values of other cultures and accept differences with an open mind and a global perspective.

As a good corporate citizen, we do what is right and contribute to society.

We respect the individual and use teamwork to produce the best result.
Elmira
45 S Field Dr. 

Elmira, ON  

N3B 3L6
Elmira location includes:
Manufacturing

Production Control

Quality Control

Maintenance
Core Work Hours:
Day Shift: 6:50 am ‒ 3:30 pm
Evening Shift: 5:45 pm ‒ 2:15 am
Woodstock


230 Universal Rd. 

Woodstock, ON, 

N4S 7W3
Woodstock location includes:
Manufacturing

Production Control

Quality Control

Maintenance
Core Work Hours:
Day Shift: 6:15 am ‒ 2:45 pm
Evening Shift: 5:45 pm ‒ 2:15 am